Keyboard , Music & Dance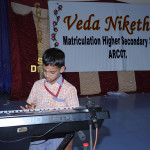 Mr. Karthik, Our keyboard master is taking keyboard classes and music classes in vocal music regularly. Mrs. Saraswathy, our dance teacher is teaching dance to the students beautifully. Students those who are in dance, vocal music, keyboard participate in all the functions in our school.
Karate and Yoga
An all round knowledge on Yoga, karate and meditation will develop the personality and ability of the students and provide balance of mind and body. This opportunity is given to our students by our karate master Mr.Altaf.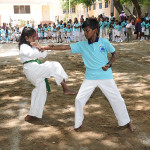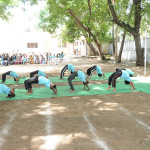 Art and Craft
Sports
Scout and JRC